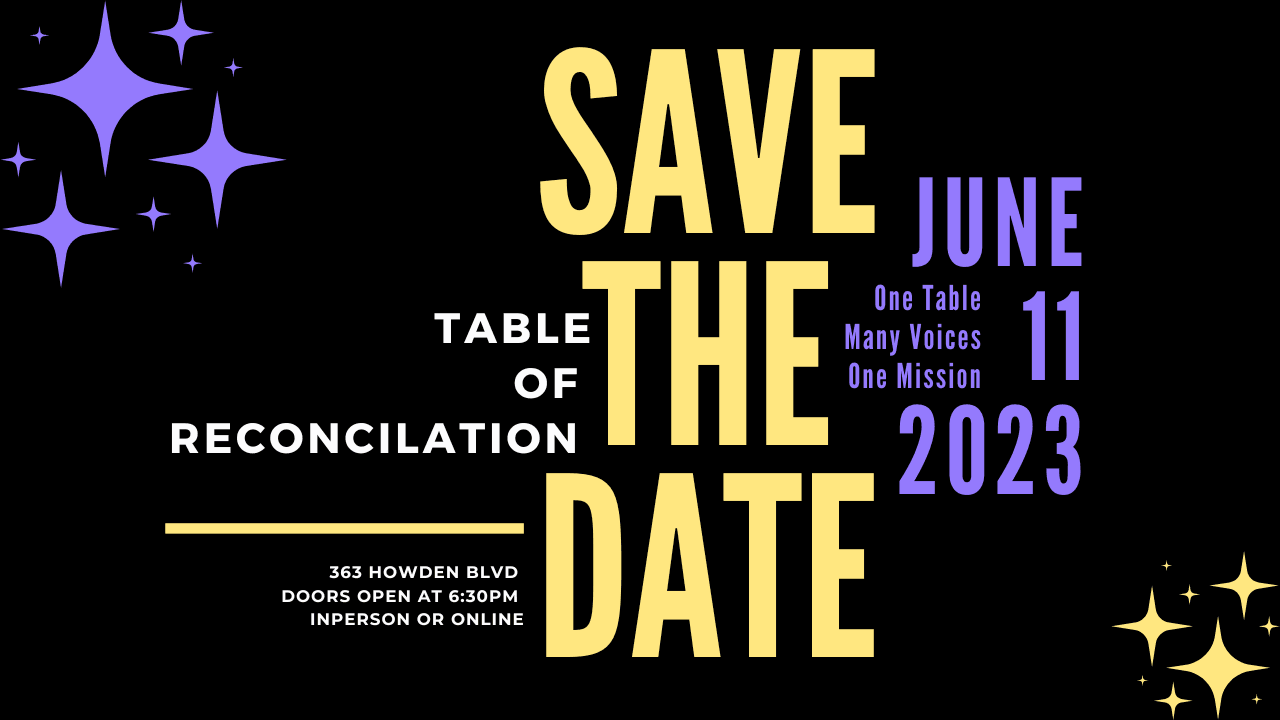 SCROLL DOWN TO WATCH THE LIVESTREAM
Conversations on Black Racial Justice
We are inviting you and your friends, family, neighbours, colleagues (anyone you know!) who might join us at the table for one of the most important conversations we can be having these days.
Our first annual Table of Reconciliation Gathering is taking place Sunday June 11th at 7 pm. Attend in person at NBUC or right here online!
Overall we hope to create greater AWARENESS that will lead us all to ACTION.
See you at the table!
Guest speakers inspiring change in our community
The evening will include guest speakers - Duane D.O. Gibson is Brampton rap artist who travels the world with messages of hope. Check out his website by clicking here. Jonisha Lewinson is a graduated youth from NBUC who has done ground breaking work and continues to be a great role model in our community. There will be inspiring music and some prayers (but don't let that scare you!).